New members at National Night Out
New members at National Night Out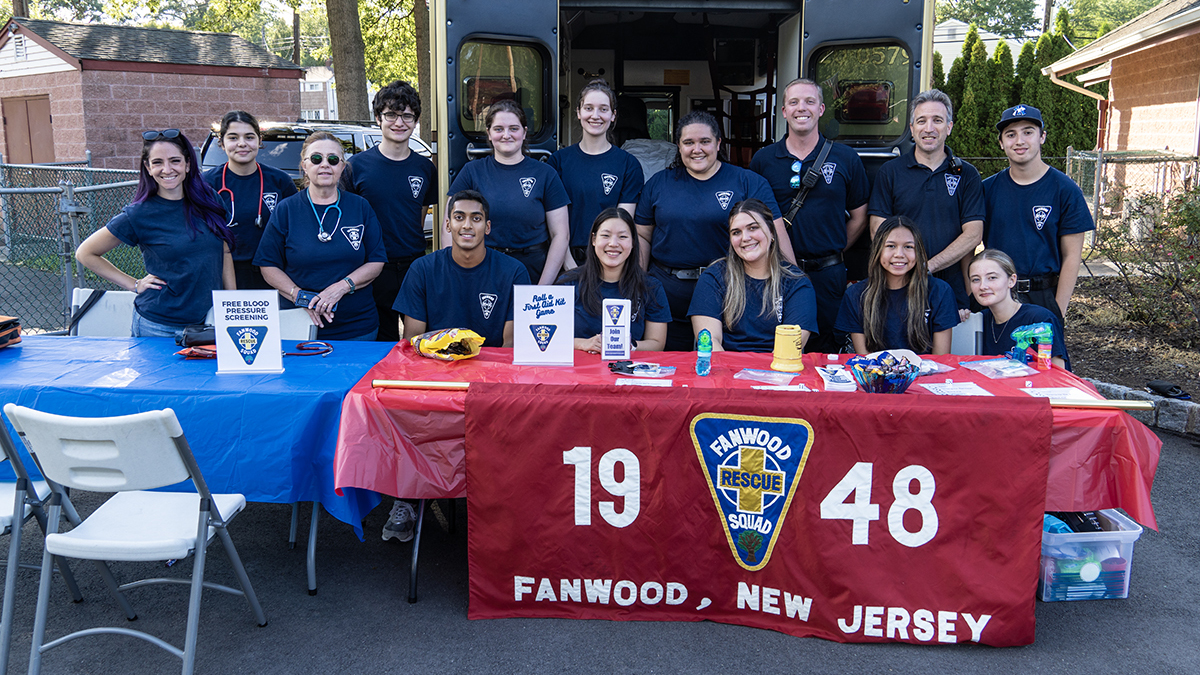 It was encouraging to see so many new members at the 2023 National Night Out event in LaGrande Park on Tuesday, August 1. We're looking forward to seeing you out on calls and becoming EMTs.
Thanks to Captain Ian Lewis and President Karolyn Buckridee for leading the recruitment of new members and maintaining the squad's standards of care.
During the Night Out, members offered blood pressure screenings, games and tours of the ambulance. Most appreciated was the outreach to our community with smiles and kindness.
Pictured from left to right:
Sgt. Juliana Lance, Cadet Vania Oliveira, VP Jamie Pedinoff, Adam Kern, Cadet Sohem Rai (sitting), Rachel Manette (standing), Kayla Rajcevic (standing), Carolyn Joe (sitting), President Karolyn Buckridee (standing), Cadet Emily Colasanti (sitting), 1st. LT Brian Downing, Cadet Isabella Capati (sitting), Captain Ian Lewis, Cadet Spencer Doran (sitting), Wesley Lewis.
Thanks everyone!