SPF PAL donates $1,000 to FRS
SPF PAL donates $1,000 to FRS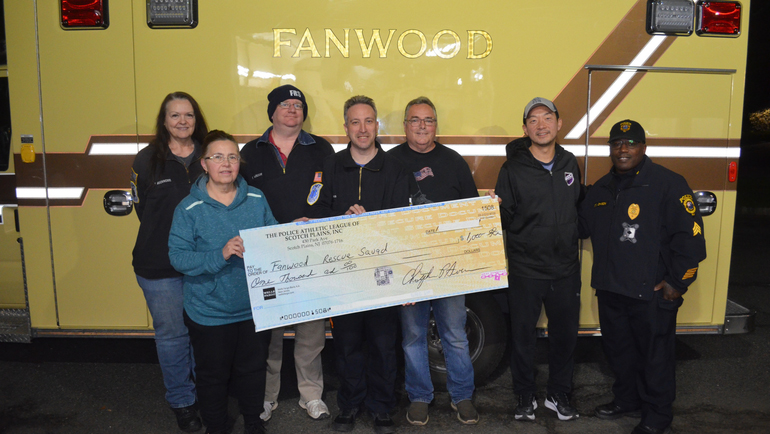 Story and photo by John Mooney, TapInto.com
The Scotch Plains-Fanwood Police Athletic League (PAL) made donations to the Scotch Plains Rescue Squad and the Fanwood Rescue Squad for their support during football season last fall. Each organization received $1,000 for their weekly service throughout the season. Pictured are FRS members with Glenn Vaughn and Shawn Johnson of PAL.
"Rescue Squad personnel are on hand for every game on Sunday mornings and afternoons to ensure the safety of our players. We are so grateful for their service and dedication," said PAL VP Bruce Moran. "We are happy to give back to them for supporting us and our goal of having safe, fun sports activities."
The Scotch Plains-Fanwood Police Athletic League (PAL) was founded in 1991 as a volunteer organization that develops a friendly relationship between youths and police officers, along with a spirit of respect for the law. The organization is committed to emphasizing skill development, personal growth, and fun. Its goal is to provide a fun sports experience for pre-high school boys and girls from Scotch Plains and Fanwood. PAL volunteer coaches and administrators are police officers and other dedicated individuals who care about kids.