Holiday Happenings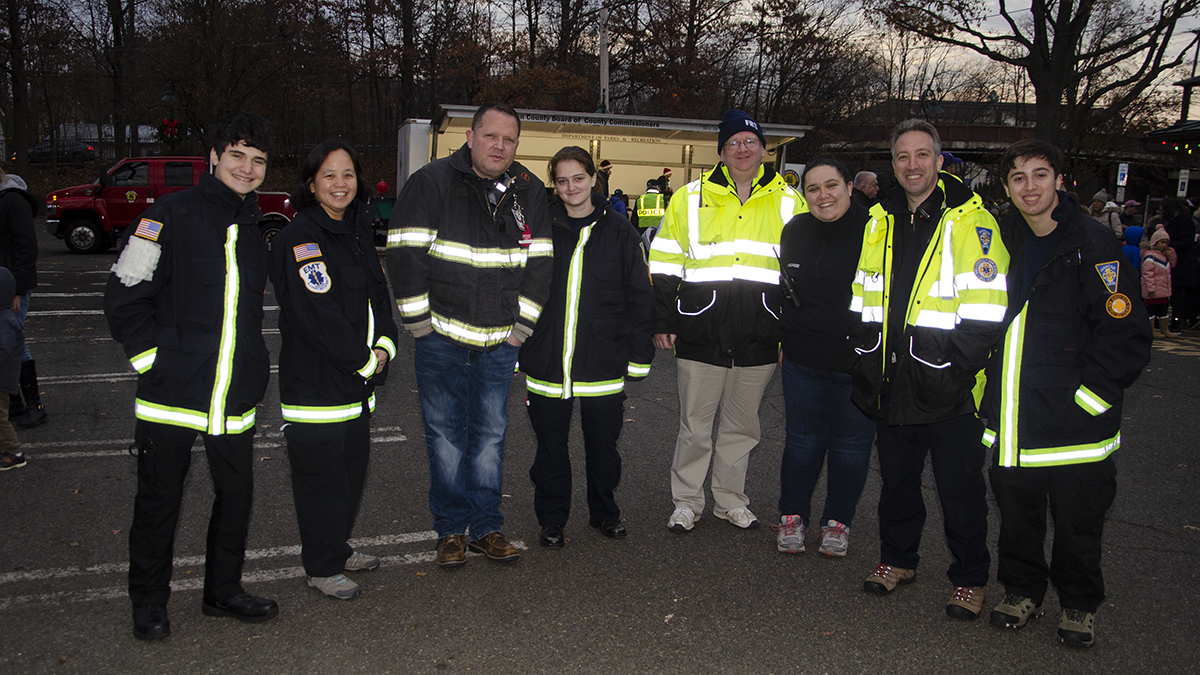 The Rescue Squad was present for two major events ushering the holiday season in Fanwood. Crews did standby duty at the lighting of the Menorah on North Avenue the evening of Tuesday, November 30th. The event was conducted by Rabbi Avrohom Blesovsky of the Chabad of Union County and attended by neighbors and members of Borough Council.
Then on Sunday, December 5th, the squad and fire department stood by at the annual tree lighting at the historic train station on North Avenue. A crowd of a couple hundred people from Fanwood and surrounding communities came to post with Santa, enjoy hot chocolate and cookies and see the tree lit by Mayor Colleen Mahr and Councilwomen Trisha Walsh and Francine Glaser.
As always, the time and dedication of our volunteer squad members is greatly appreciated.