Santa parade returns for 2021!
Santa parade returns for 2021!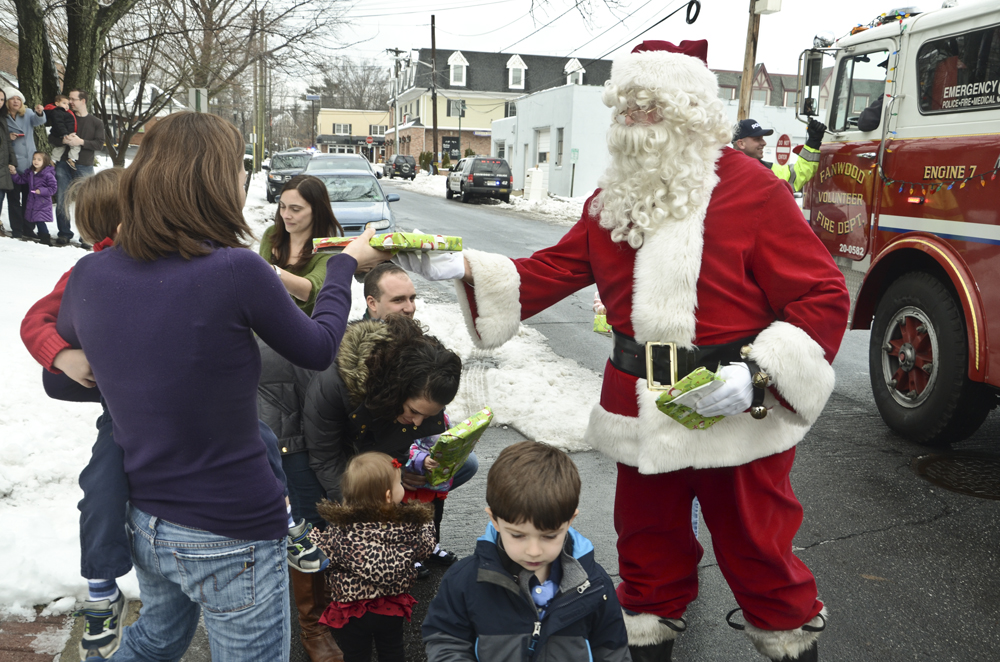 Santa Claus will resume his legendary trek through Fanwood to deliver presents to our boys and girls on December 18th. Last year's ride was just a drive-by because of the COVID pandemic. This year, the presents are back.
The Santa Parade is a volunteer effort organized by the Fanwood Fire Department, which collects the presents, organizes them into Santa's route, then does the delivery with a fire engine, accompanied by the Fanwood Rescue Squad and police officers from PBA Local 123.
There are specific dates, times and rules for present drop-off at the fire department. Click here for the rundown.