The passing of Rescue Squad icon Bob Kruthers
The passing of Rescue Squad icon Bob Kruthers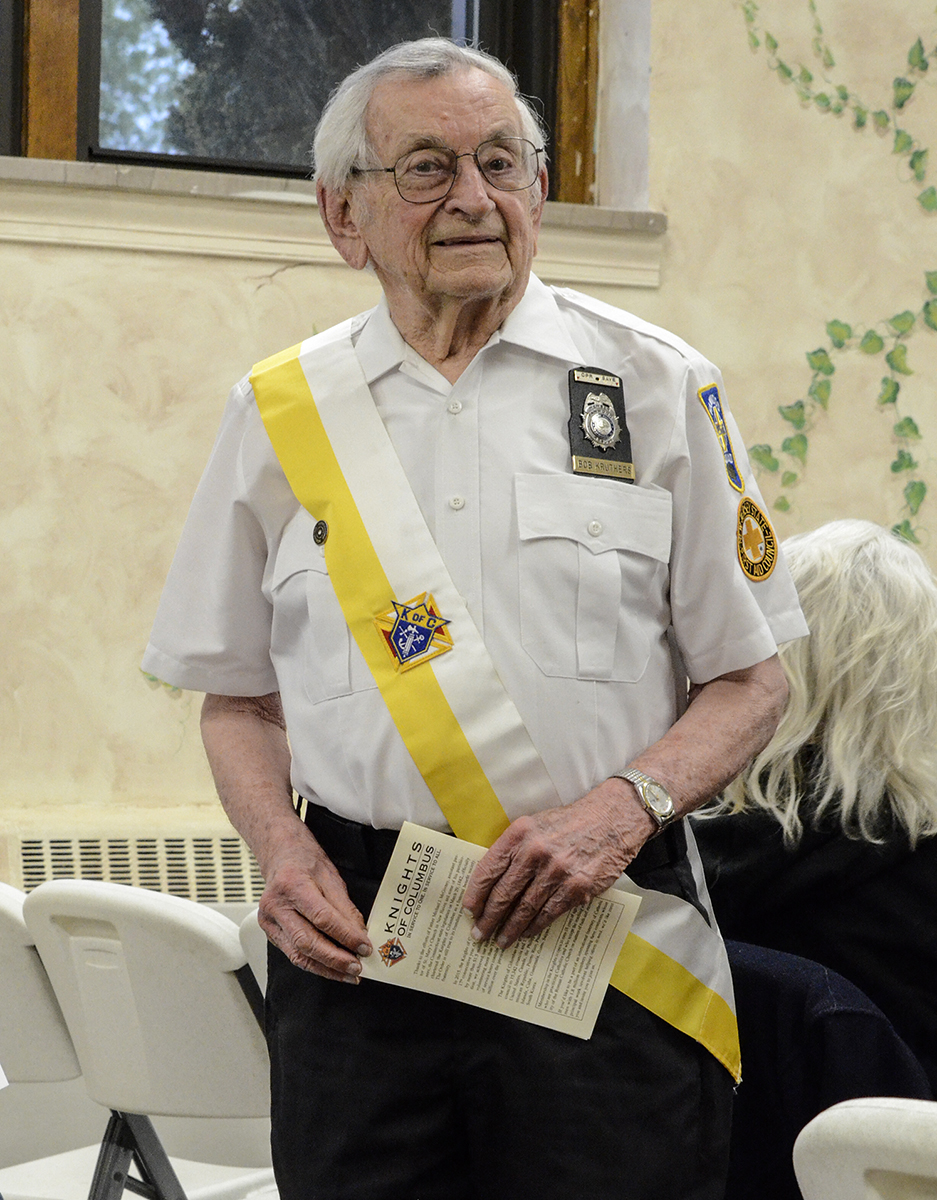 (Fanwood, NJ)–Robert Kruthers, who helped thousands of people as a member of the Fanwood Rescue Squad since 1957, died early on the morning of April 24, 2021, at Overlook Hospital. He was 94.
A Fanwood resident since 1954, Bob has provided volunteer service to our town in ways that have touched three generations of Fanwood and Scotch Plains residents.
Bob held many positions with the Rescue Squad. He served in several elected posts. He served as the squad's treasurer since 1965, retiring from that position in 2017. He remained a trusted advisor and an inspiration to the rest of our volunteers until his passing.
As an EMT, first responder and ambulance driver, Bob helped literally thousands of sick or injured people with well over 5,000 call responses. He did so with humility and a sense of service to others.
Bob's other passion for many years was the church. As a member of St. Bartholomew the Apostle parish in Scotch Plains, Bob lent assistance in keeping their books, taught CCD classes, provided altar service and, as a Eucharistic minister, offered communion for homebound people. Bob was also active in the Knights of Columbus and as such was a fixture at the annual Shield Awards at which the Knights recognized first responders in Fanwood and Scotch Plains. Bob also spent four years as a member of the Fanwood Library Board of Trustees.
Bob was married to his wife, Grace, for 72 years. They knew each other since they were age 7 and lived next door to each other in Jersey City.
In 2017, Fanwood Mayor Colleen Mahr and the Borough Council honored Bob for his 60 years of service. He was recognized several times by the Mayor and Council for his volunteer service. Bob was awarded the Lifetime Achievement award at the New Jersey Statewide EMS Conference in 2014.
In addition to his beloved wife Grace, Bob is survived by two daughters, three grandsons and a great grandson.. Our thoughts are with them. Funeral arrangements are pending.