Santa Parade, COVID Style
Santa Parade, COVID Style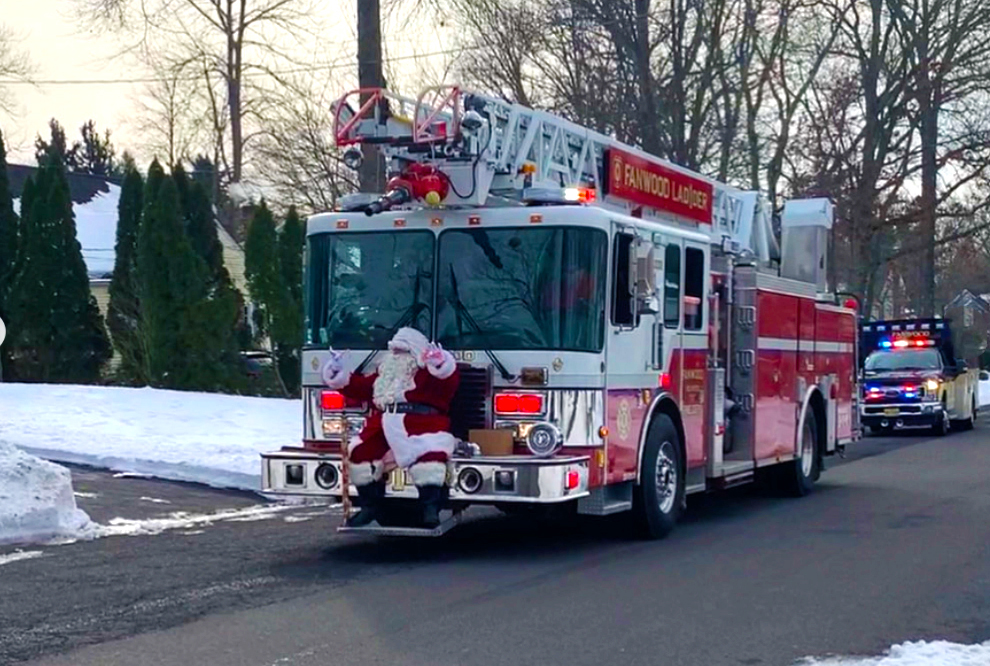 The annual parade by Santa Claus through Fanwood was held on December 19, 2020, in shortened, simplified form. For the first time in many years, there were no door-to-door stops with presents for the children, no posing for photos. Only a pandemic could stop Santa from bringing those smiles to the kids and their families, and that was this year's reality.
But the usual convoy of volunteers from the Fanwood Fire Department, Fanwood Police Department and Fanwood Rescue Squad made the trip through every street, tossing candy canes to anyone who might have been waiting. It was quick but nice and noisy.
Merry Christmas to all!