Volunteers Needed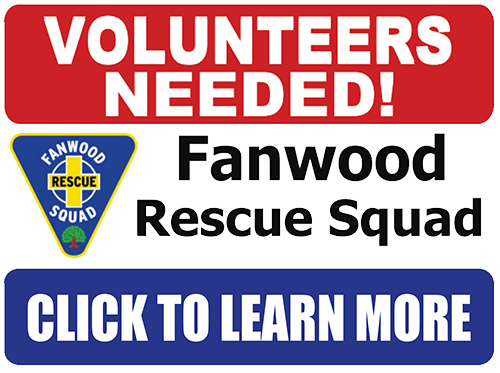 Now more than ever, your Rescue Squad needs volunteers to maintain the health and safety of our residents. The Fanwood Rescue Squad depends on volunteers and donations to carry out its mission. To volunteer, you fill out an application, meet with a couple of our officers and if accepted take a CPR course and you may begin riding right away under the supervision of a full time member.
The pandemic has required us to be extra careful on every 911 call. We have sufficient personal protective equipment (PPE) for all members and have specific protocols for patients who may display symptoms of COVID-19. Our responding members are among the essential people who keep our community safe and healthy simply by responding to calls and getting patients to the hospital.
Consider joining the Fanwood Rescue Squad by sending a message through our CONTACT page or calling 908-322-9000 and leaving a message.