Protests Against Racism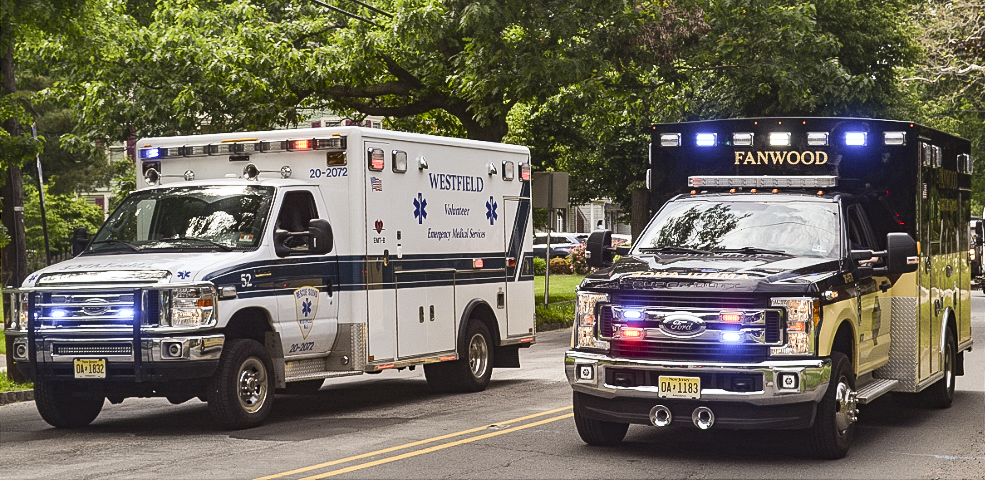 The Rescue Squad provided an ambulance and crew to accompany two peaceful demonstrations protesting the killing by police of George Floyd in Minneapolis. The first march on June 4, began at Park Middle School in Scotch Plains, made its way into Fanwood along Martine Avenue, then east on North Avenue to the Westfield train station.
The second on June 6, began at SPF High School and made its way to the Scotch Hills/Shady Rest Country Club, the nation's first black-owned golf club, for a rally and speeches by local leaders. Both demonstrations were peaceful and took place in warm, humid weather.
Thanks to Captain Ian Lewis for coordinating and members Lily Hsaio, Ed Winsor, Lisa Walker, Joan Lozowski and Tom Kranz for volunteering. Our friends at the Westfield and Scotch Plains squads were also on hand.
Full story from Tapinto.net
Photos by John Mooney, Lisa Walker and Ian Lewis