Overlook EMS Excellence Award 2019!
Overlook EMS Excellence Award 2019!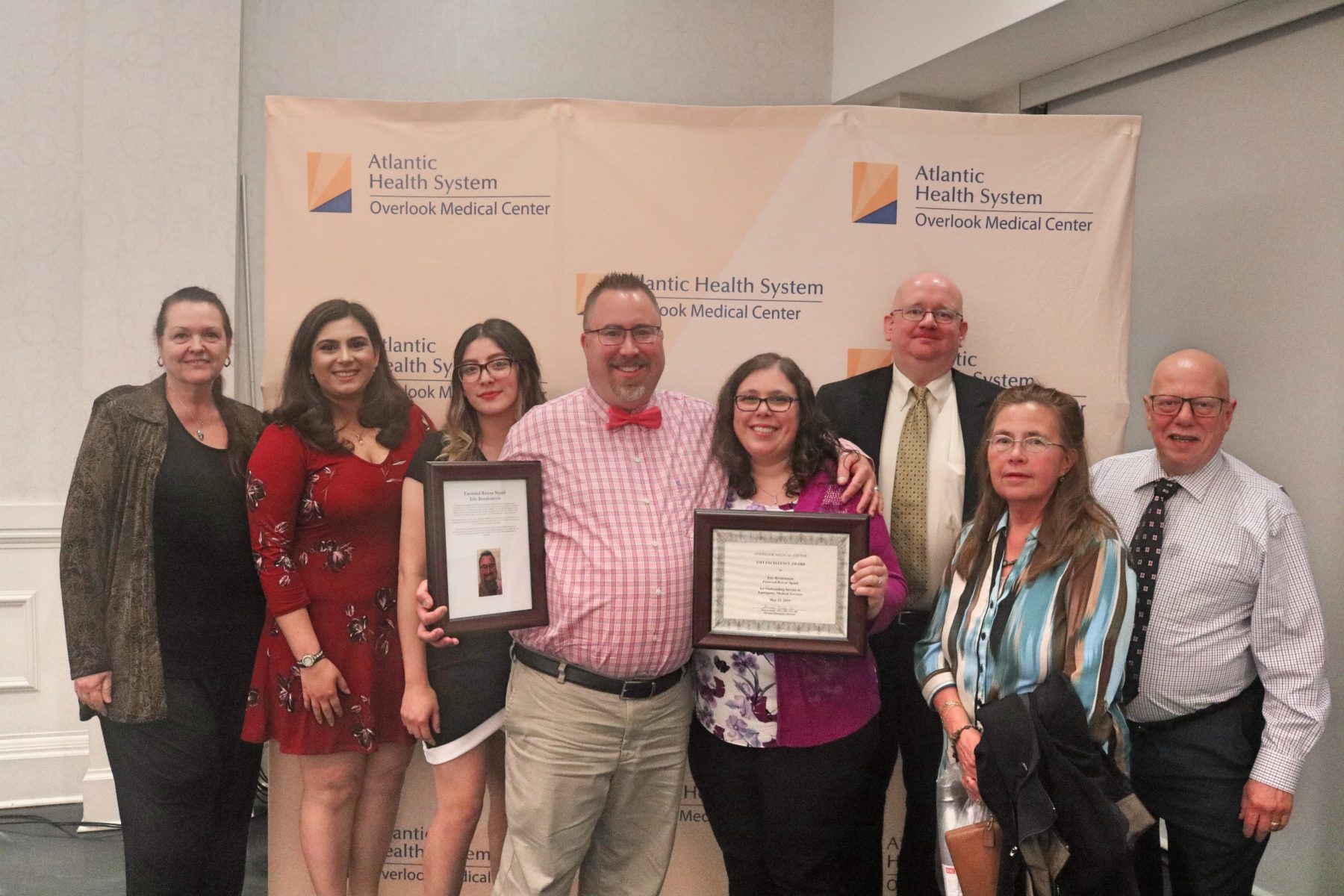 The Fanwood Rescue Squad is proud to name Eric Breidenstein as the recipient of this year's EMS excellence award at the Overlook Medical Center EMS Dinner on May 23rd held at the Galloping Hill Golf Course, Kenilworth, NJ.
---
"The officers and members of the Fanwood Rescue Squad take great delight in recognizing Eric Bridenstein for the 2019 Overlook Award of Excellence. Eric joined the Fanwood Rescue Squad in 1996, at the age of 17, which made him our youngest member at the time and in the memory of the squad and one of our first second-generation members (his mother Jaime joined in 1985 and was last year's Overlook award recipient). Eric has answered 1490 calls during his 23 years on the squad.
Eric has always been one of our most enthusiastic members, and despite moving out of state in 2004, he continues to respond actively while visiting family in NJ. He has come all the way from Indiana for rescue squad events, showing his dedication to the squad.
We have all learned a great deal from Eric, and as the first younger member to join the squad in our institutional memory, he paved the way for all of us who joined the squad in our youth, after him. It is long overdue that he be recognized for his dedication to the Fanwood Rescue Squad, and our community. Please join me in congratulating him for this honor." – President Ed Winsor in his speech at the Overlook EMS Dinner, awarding Eric with the EMS Excellence Award
President Ed Winsor giving speech, honoring Eric Breidenstein

President Ed Winsor awarding Eric Breidenstein as the recipient of this year's Overlook Medical Center EMS Excellence Award

President Ed Winsor awarding Eric Breidenstein as the recipient of this year's Overlook Medical Center EMS Excellence Award

Eric Breidenstein, the recipient of this year's Overlook Medical Center EMS Excellence Award, and his wife Staci

Members of the Fanwood Rescue Squad also attended the Overlook EMS Dinner in support of award recipient Eric Breidenstein!!
From left to right: Captain Patricia Buckridee, Sergeant Shreya Kachroo, Rosie Canenguez, Eric Breidenstein, Staci Breidenstein, President Ed Winsor, Recording Secretary Jamie Pedinoff, Dennis Pedinoff