Santa Parade 2021 brings smiles across town
Santa Parade 2021 brings smiles across town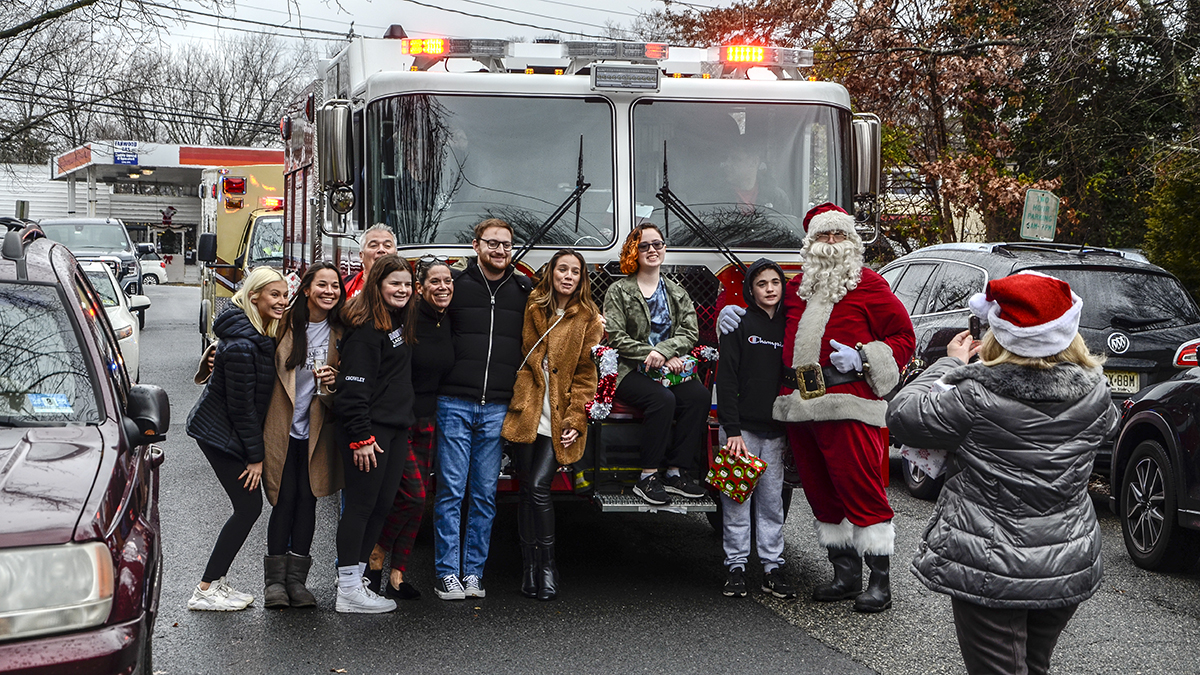 Fanwood's beloved Santa Parade, absent last year because of COVID, returned to the grateful smiles of families across town as Santa Claus delivered presents door to door with the help of the Fanwood Volunteer Fire Department, Rescue Squad and police officers of PBA Local 123.
The tradition began more than six decades ago when a handful of neighbors on Waldon Road, including one dressed as Santa, took presents around to the neighborhood kids in a red station wagon. Today, the effort involves many volunteers from the fire department, including family members, who collect presents from parents, arrange them by street and create an efficient route for Santa to bring the gifts directly to the children at their front door. He is transported by fire engine and escorted by an ambulance and volunteer crew from the Fanwood Rescue Squad and police officers, some of whom volunteer their time. The trip takes an entire day. 
"The looks of anticipation on the faces of children who hear the sirens approaching are priceless," said Tom Kranz, Fanwood Public Information Officer and Rescue Squad member who made the trip for 20 years. "Meeting Santa and getting a gift from him is an experience they never forget."
Thanks to our volunteers who spent most of the day escorting the Santa parade and continuing this cherished Fanwood tradition.