Trapped Under Car, Fanwood Teen Helicoptered to Hospital
Trapped Under Car, Fanwood Teen Helicoptered to Hospital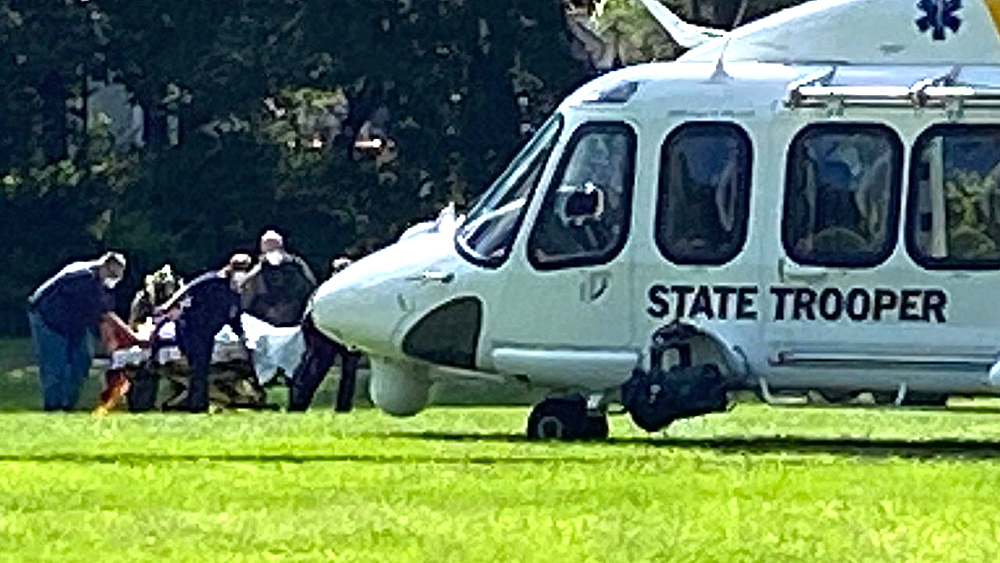 A 14-year old Fanwood boy is recovering at Robert Wood Johnson Medical Center after being trapped under the car that hit him while riding his bike on Saturday, September 12, 2020.
The accident happened at the intersection of LaGrande Avenue and Helen Street at 10:00 AM. A car making a turn hit the boy and came to rest on top of him. He was trapped under the car for about 40 minutes before the Fanwood and Plainfield Fire Departments were able to raise the car, allowing rescuers to pull him to safety. He was treated on scene by paramedics from JFK Medical Center and EMTs from the Fanwood Rescue Squad. He was transferred to the Northstar helicopter operated by the NJ State Police and flown to Robert Wood in New Brunswick.
Several hours later, Mayor Colleen Mahr spoke to the boy's father who said his son is expected to fully recover from his injuries. It happened to be the victim's birthday.
The driver of the car remained on scene and cooperated with police.
Rescue Squad Captain Ian Lewis an EMTs Melissa Padulsky and Tom Kranz responded to the scene, along with paramedics from JFK Medical Center, the Fanwood, Plainfield and Scotch Plains Fire Departments and the Fanwood and Scotch Plains Police.